Our caring and compassionate veterinary care team!
Meet the Veterinarians & Team of Auburn Veterinary Service in Auburn!

​​​​​​​We're pleased to provide exceptional vet care for your pets!

Please call us at 217-615-5500 to speak to one of our caring veterinary staff members!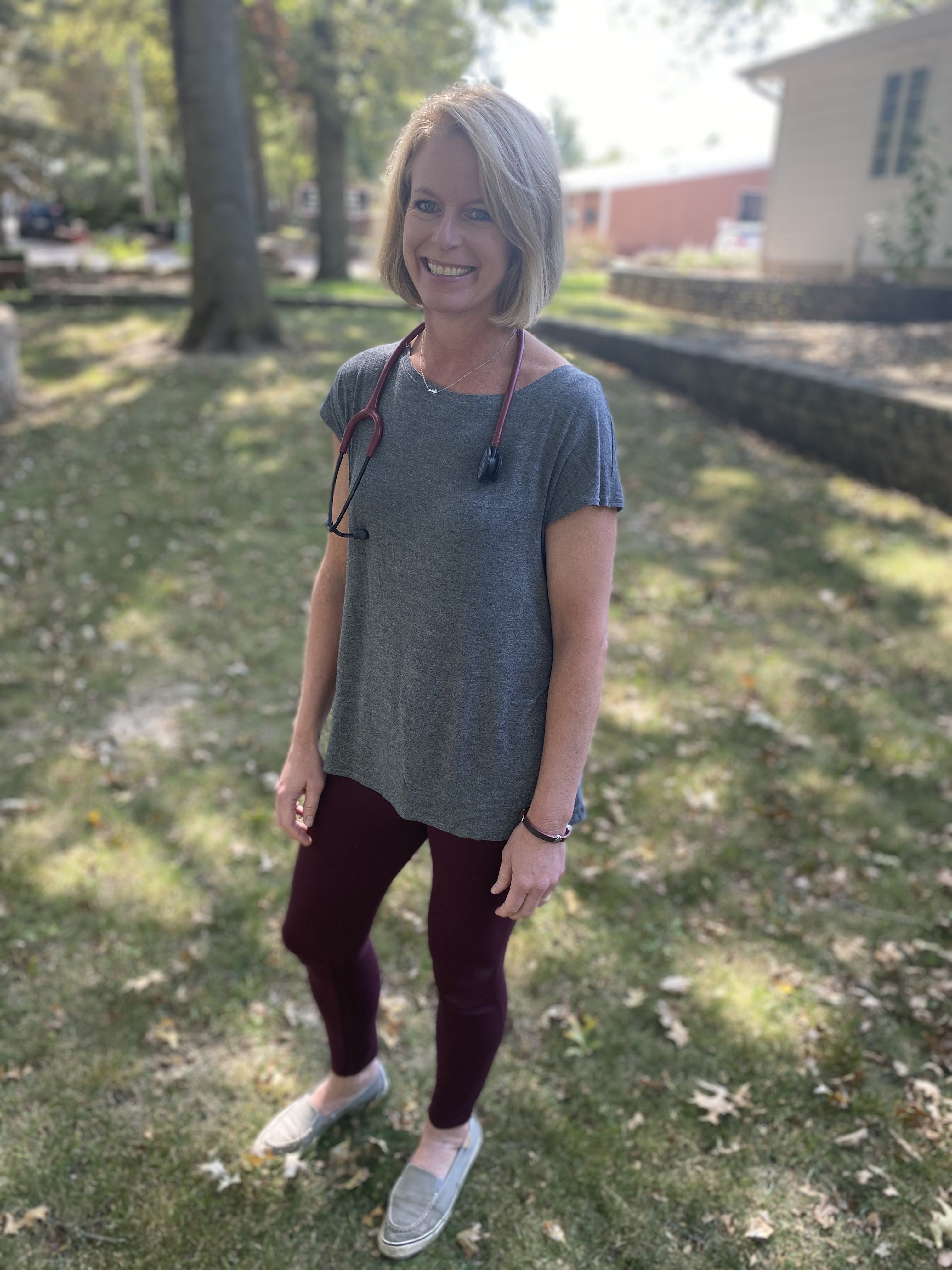 Dr. Kristi McCullough
Veterinarian/Owner
Originally from Taylorville, IL, she received a bachelor's degree in biology from Creighton University in 1997 and went on to the University of Illinois College of Veterinary Medicine where she received her Doctorate of Veterinary Medicine in 2001. After working for 4 1/2 years in Anna, IL at a mixed-animal practice she returned to central Illinois where she worked as a relief veterinarian for 2 years. She joined Auburn Veterinary Service full-time in January of 2009. In June 2017, Kristi and Kyle purchased Auburn Veterinary Service from the Narmonts. Kristi enjoys surgery, internal medicine, behavior and interacting with the clients and patients.
​​​​​​​
Kristi is married to Stan McTaggart and they have two kids (Davis and Mae), 2 dogs "Solomon" and "Goose", and 2 cat "Furlee" and "Possum". In her free time, she enjoys the outdoors, reading and most sporting activities.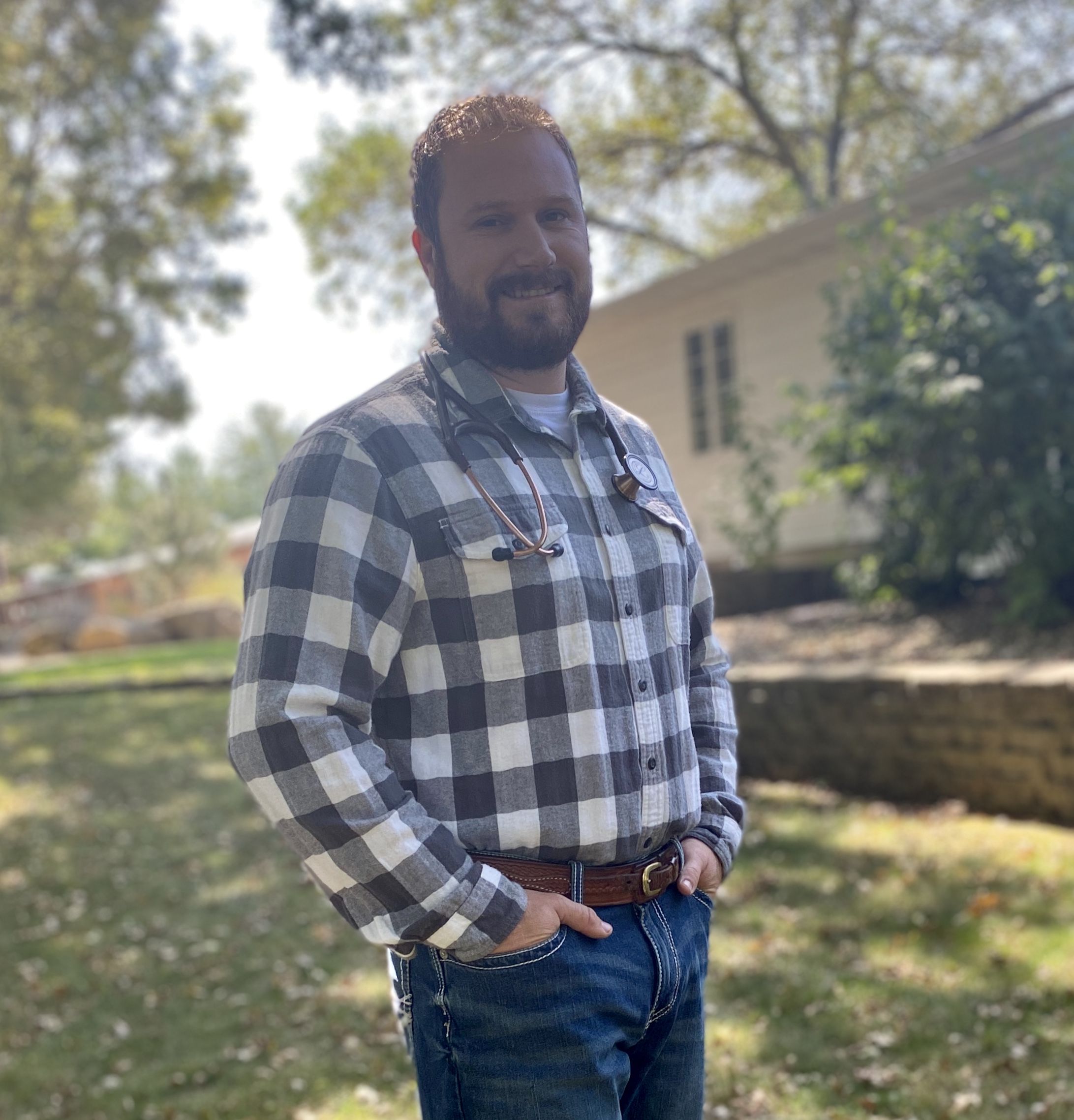 Dr. Kyle Schroeder
Veterinarian/Owner
Kyle grew up on a small farm in rural southwestern Wisconsin. His love and admiration for animals started at a very early age. He attended the University of Wisconsin, Platteville for his undergraduate degree in animal science. He was accepted into veterinary school at St Georges University in Grenada, West Indies where he received his Doctorate of Veterinary Medicine in 2010. His clinical year was completed at the University of Missouri, Columbia. After graduation, he accepted an associate position at a 12 veterinarian mixed-animal practice in Alvarado, TX. After working there for 1.5 years, he accepted the resident veterinarian position at Richland Ranch/Auburn Veterinary Service in December 2011. In June 2017, Kyle and Kristi purchased Auburn Veterinary Service from the Narmonts. Kyle's professional interests include equine reproduction and medicine and small animal internal medicine and surgery.
Kyle and his wife Sarah have four kids (Calli, Lane, Lindsey and Natalie), two dogs-Clover and Soldier, and 2 cats named Sherman and Luna. He enjoys spending time with his family, hunting, camping, woodworking and horseback riding.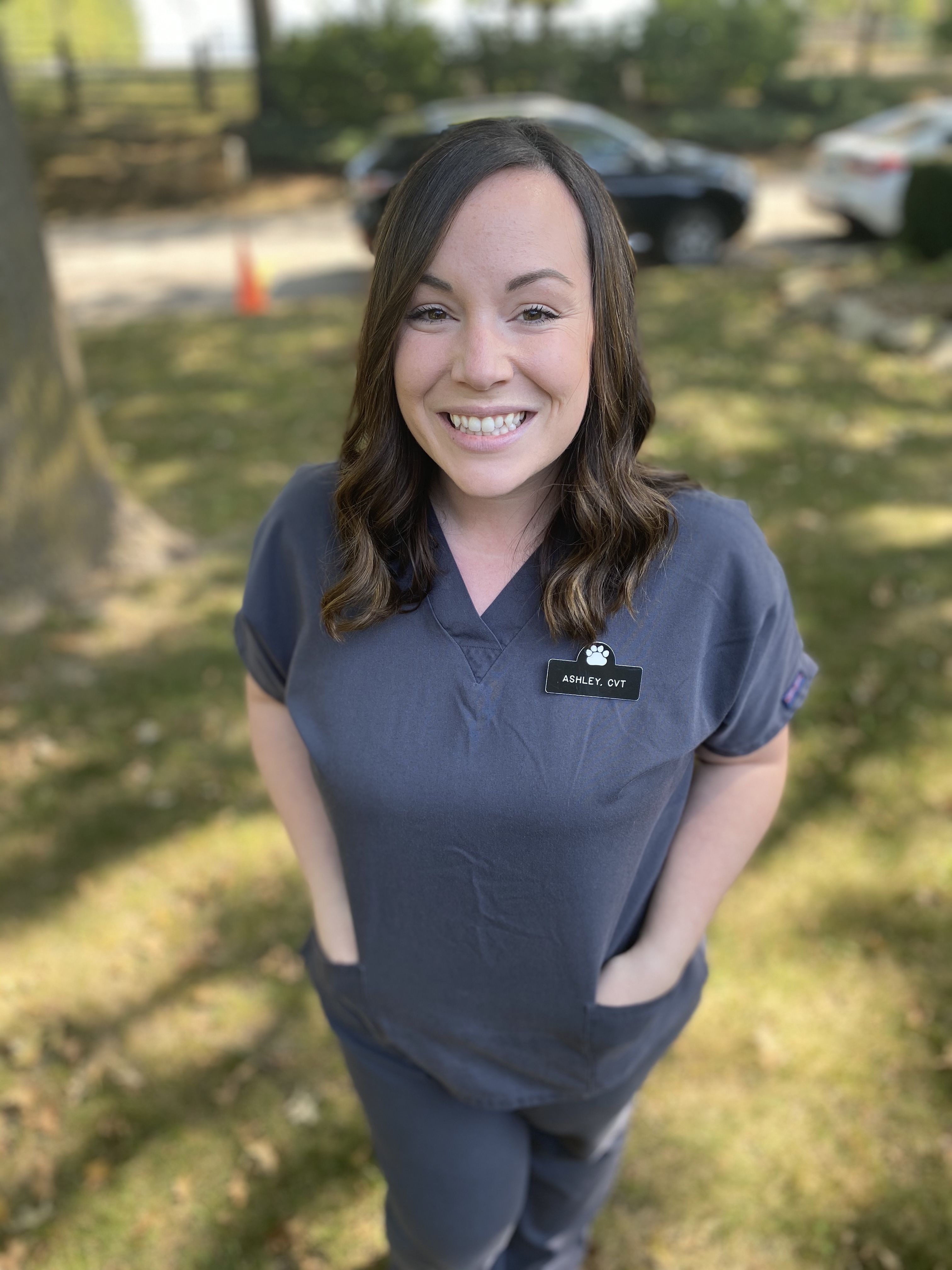 Ashley Lineback, CVT​​​​​​​
Veterinary Technician
Ashley grew up in Gillespie, IL and graduated High School in 2011. Shortly after, she attended the Vet Tech Institute at Hickey College in St. Louis, where she received her degree in December of 2012. Ashley started working at AVS in February 2013. She then took the VTNE in March and became a Certified Veterinary Technician. She has three pets at home: Don (cat), Myrtle (cat), and Poe (Miniature American Shepherd).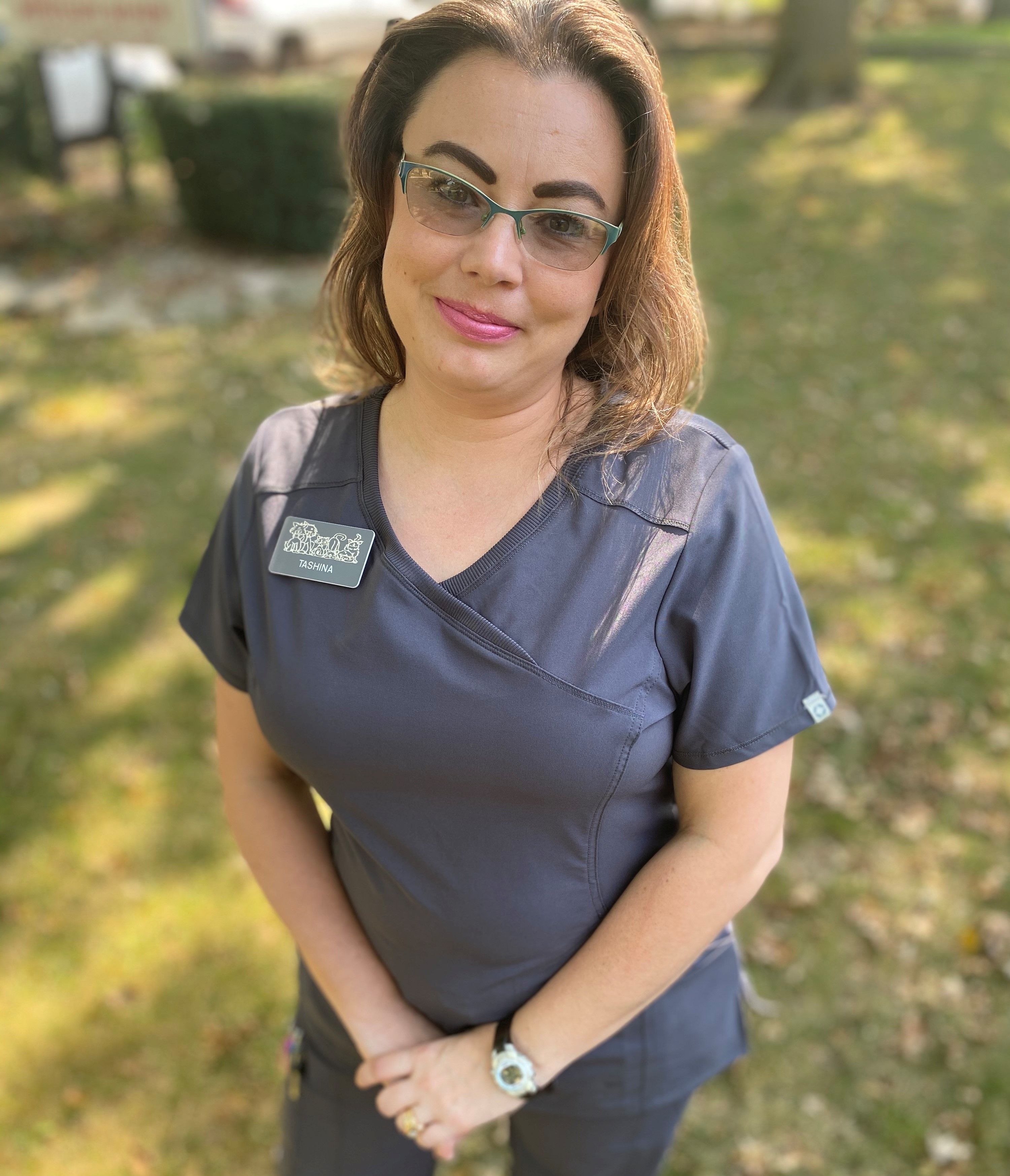 Tashina Vargas
Veterinary Assistant
Tashina moved here with her Husband and Kids from Colorado Springs 3 years ago. She joined the practice over a year ago. She just celebrated her 15 year anniversary with her Husband, Allen. Her son, Travis, is a Freshman here in Auburn and her Daughter, Ashley, just started 6th grade. Besides her human children, she also has 6 fur babies. 4 dogs -- Beans, Perry, Max and Sophia and 2 cats -- Jeffrey and Stanley. In her down time, she loves to snuggle with her fur kids, (the human ones stopped snuggling awhile back), watch movies and relax.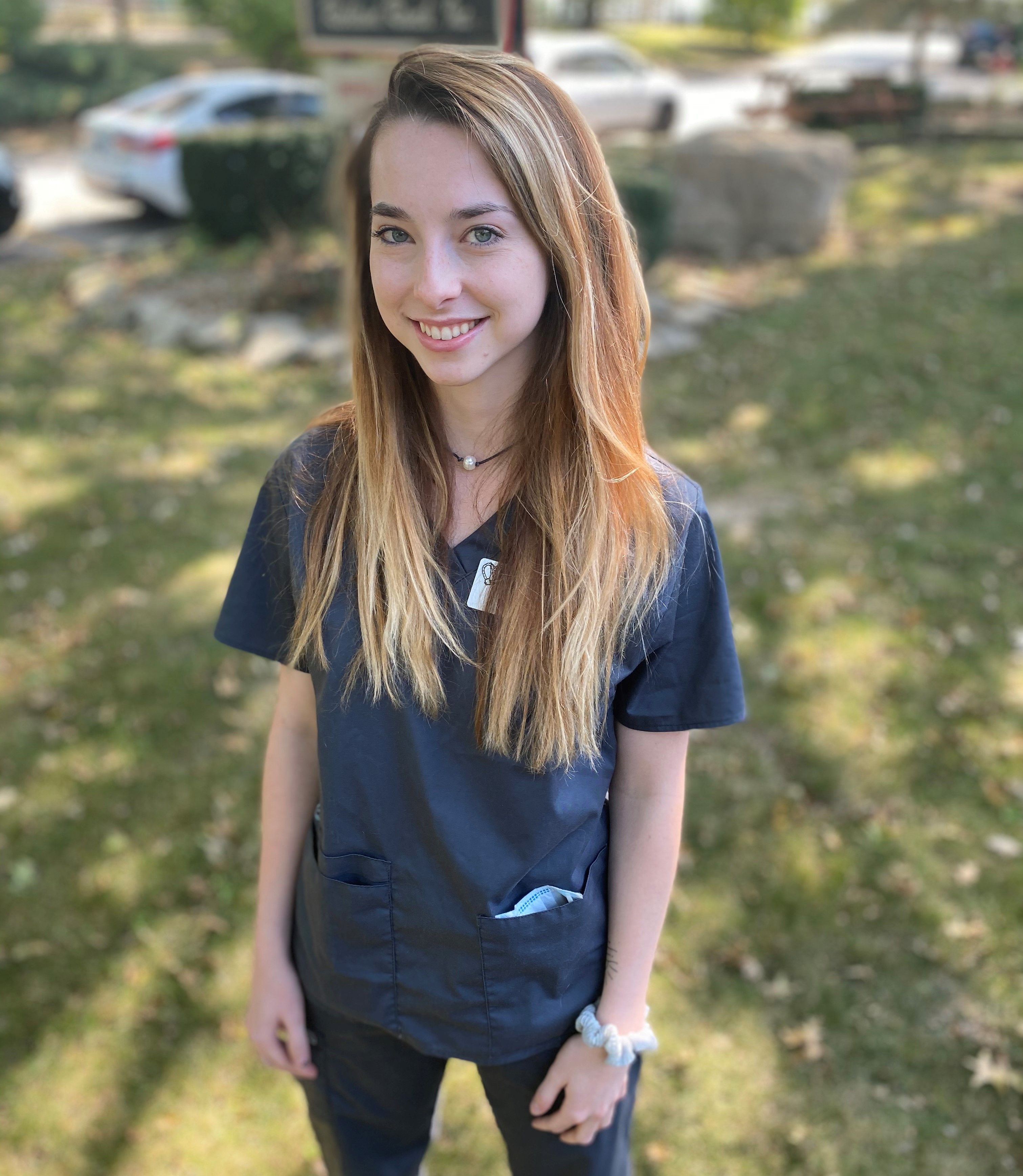 Macie Brown
Veterinary Assistant

Macie grew up in Crestview, Florida and moved to Illinois in 2018. She graduated high school in 2019 and started at AVS shortly after. Her love for animals started by helping out at an animal rescue when she was 12. Macie enjoys cruising with my dogs and goats, hiking, concerts, traveling, and thrift shopping. She plans on enrolling in vet school to become a DVM in the near future. Macie currently has 4 goats -- Max, Ruby, Henry and Peach, 3 dogs -- Mr. Weenie, Zeeva, and Puppy, and 3 cats -- Peanut, Casey and Boo.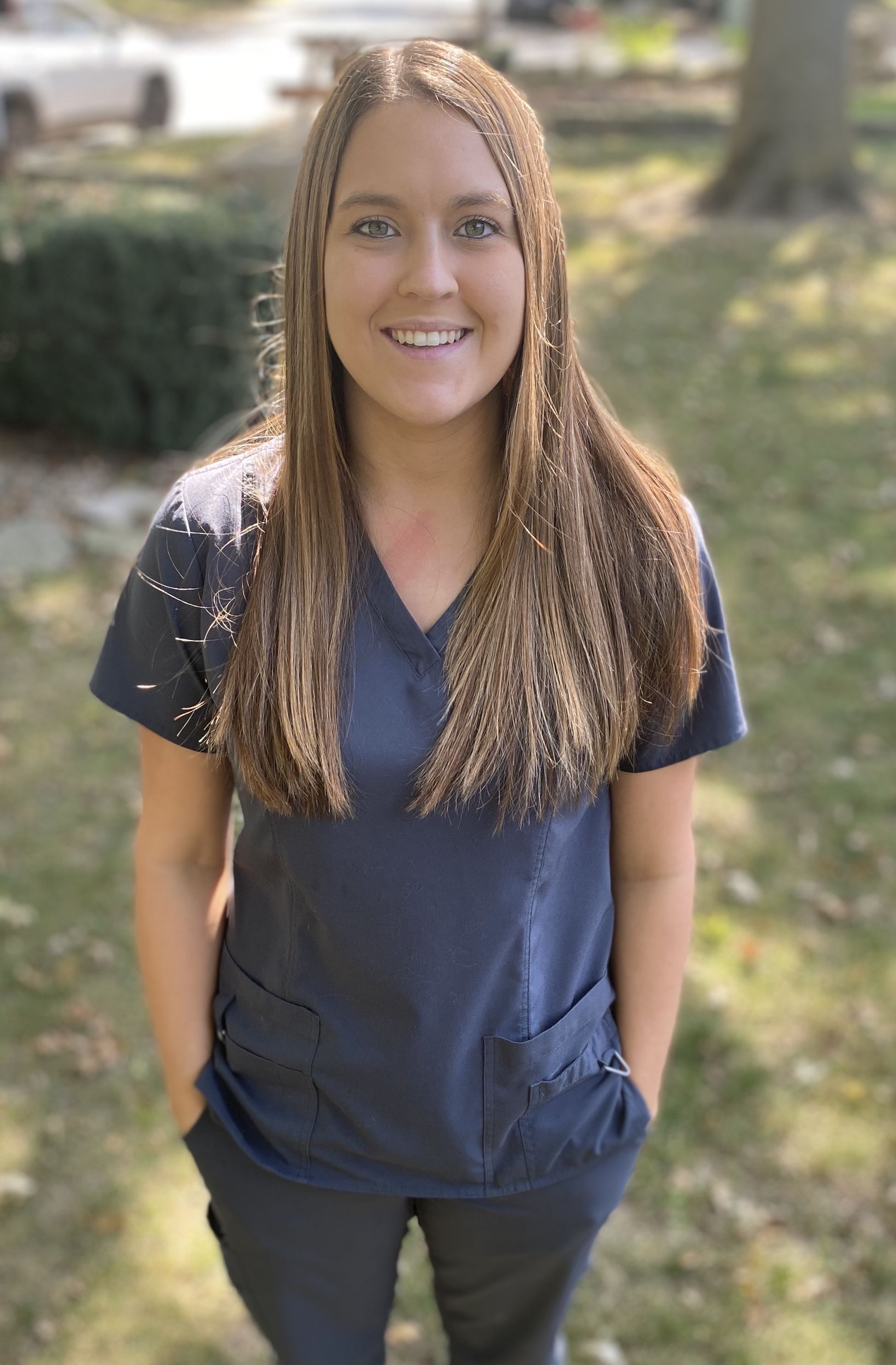 Jessika Besserman
Veterinary Assistant

Jessika is from a military family that moved around a lot, but she grew up primarily in Gillespie where she graduated high school in 2011. She is currently working towards her Associate Degree through Cedar Valley College to become a Certified Veterinary Technician. Jessika has two kids, 3 year old Ben & 7 year old Mackenna. She also has a Saint Bernard named Randa & two cats—Tigger & Minnie. Outside of AVS Jessika also works at her parents' bowling alley in Gillespie. In the little free time she has, she enjoys spending time with her kids and relaxing at home.
Kiera Christaldi
Veterinary Assistant

Kiera is originally from Springfield but grew up in Smackover, Arkansas. She completed the LLCC Vet Assistant program and is currently working on her Veterinary Technology degree through Penn Foster. Kiera is also a free lance makeup artist and enjoys playing ukulele, crocheting, drawing, and collecting antiques. She has a variety of pets, including 3 Standard Poodles, Sabba, Liron, and Mitzy, a cat named Sokka, 2 snails, Marcel and Flubber, 4 beetles, and 13 tarantulas.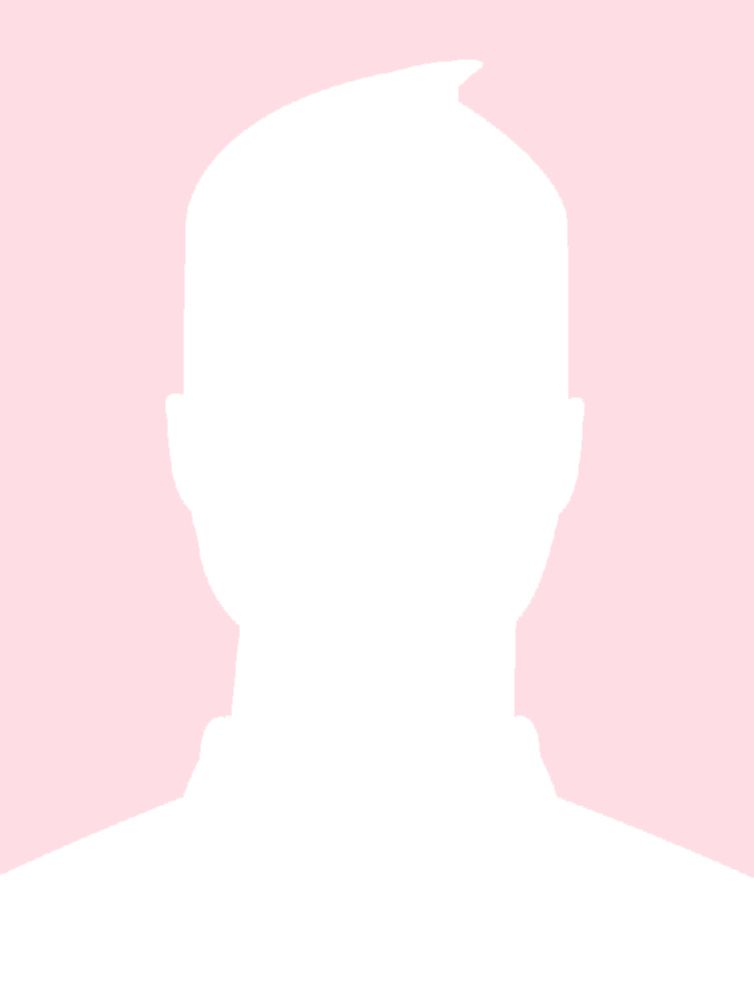 Justice Tellor
Veterinary Assistant

Chelsea Bublitz
​​​​​​​Practice Manager
Chelsea grew up in Bethany, IL and was hired as a receptionist at Auburn Veterinary Service in January of 2009. Her main passion is horses, so she enjoys being involved in the activities at Richland Ranch as well as the small animal clinic. In 2008 she graduated from Black Hawk College with a degree in Equine Science and Horse Science Technology. She then had an internship at Richland Ranch which led to her current position at AVS. Chelsea is currently working toward her Business Management degree and CVPM certification.

Chelsea is married to Dan and they have a daughter June and have 4 pets: Sydney (Australian Cattle Dog), Lambeau (Lab Mix), Matilda (Feline), and Manny (Feline).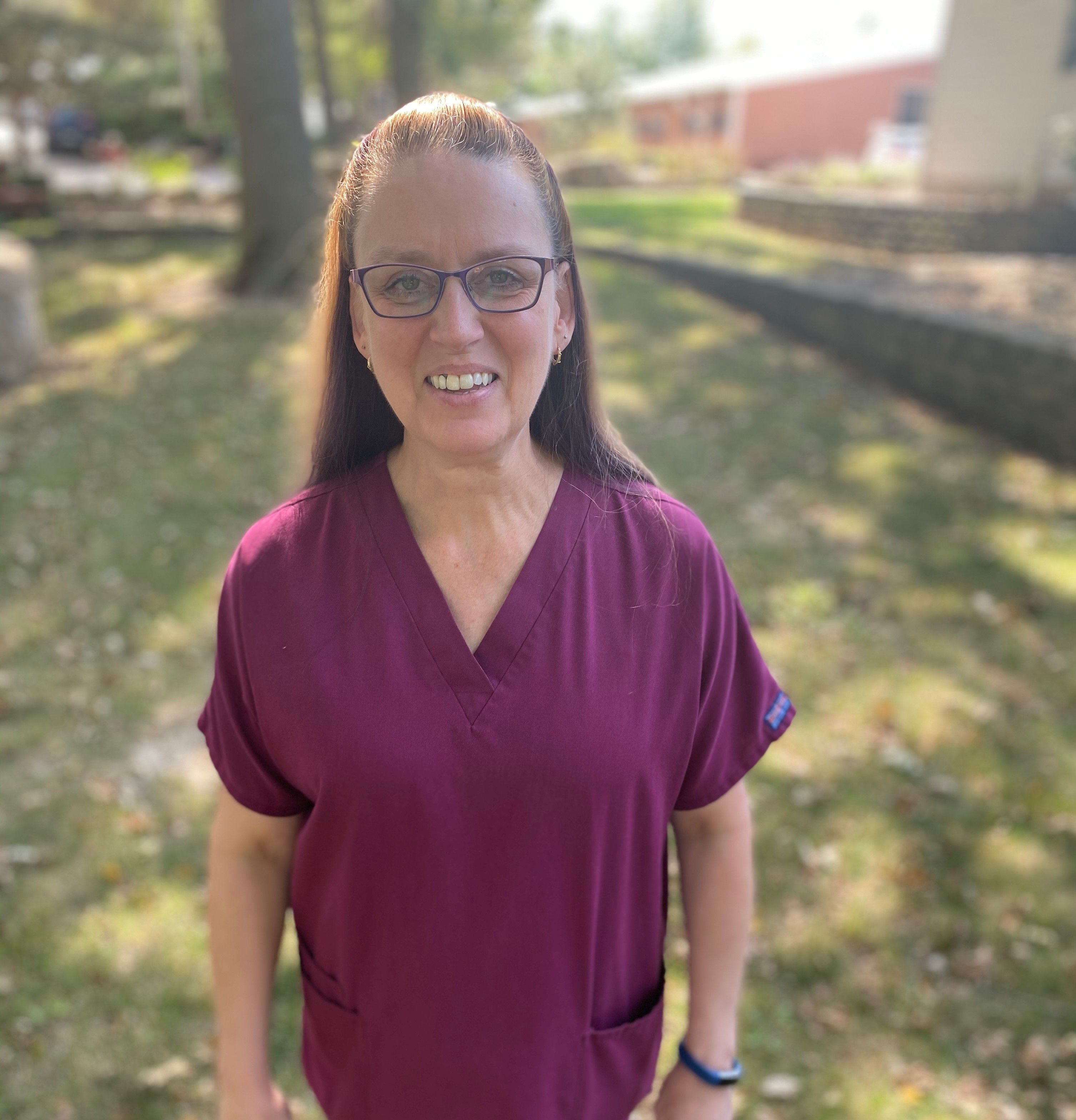 Jeanine Garner
Receptionist

Jeanine grew up in Taylorville, IL. She attended LLCC and has worked in various veterinary clinics since 1984. She started at AVS in June 2015 after Dr. Kyle performed eye surgery on her horse. In her off time, she likes to attend dog shows and dock jumping with her dogs, Kimber and Sig. Other interests include deer hunting, target shooting, fishing, and studying her family genealogy. Jeanine is married to Daryl and they only have 4-legged children. Their pets include 2 dogs (Kimber and Sig), 3 cats (Purby, Clyde, Nadia), 3 horses (Reba, Neeka, and Aprapahoe), 2 Crested Gecko (Hooch, Stubs), and some Angel fish.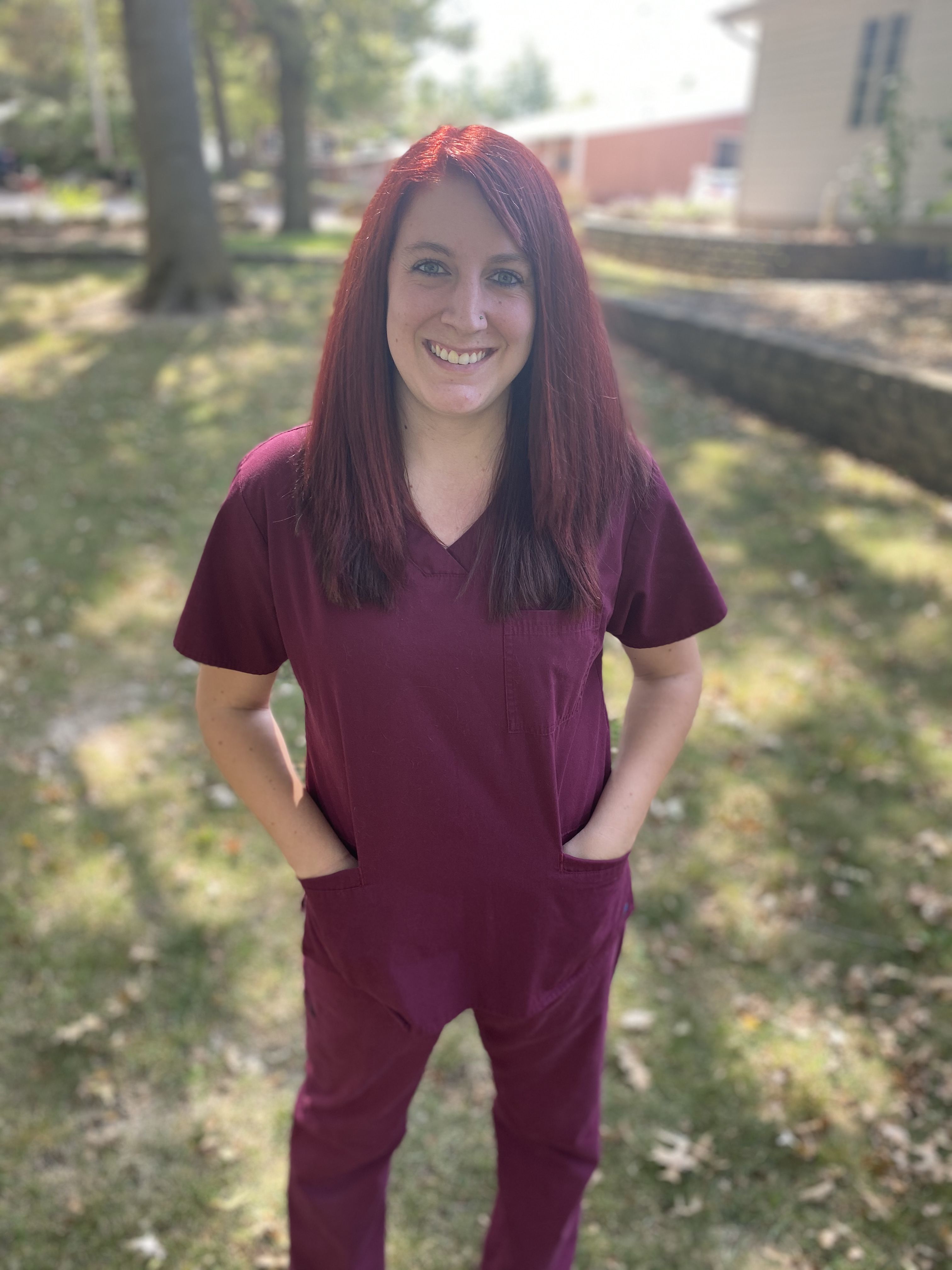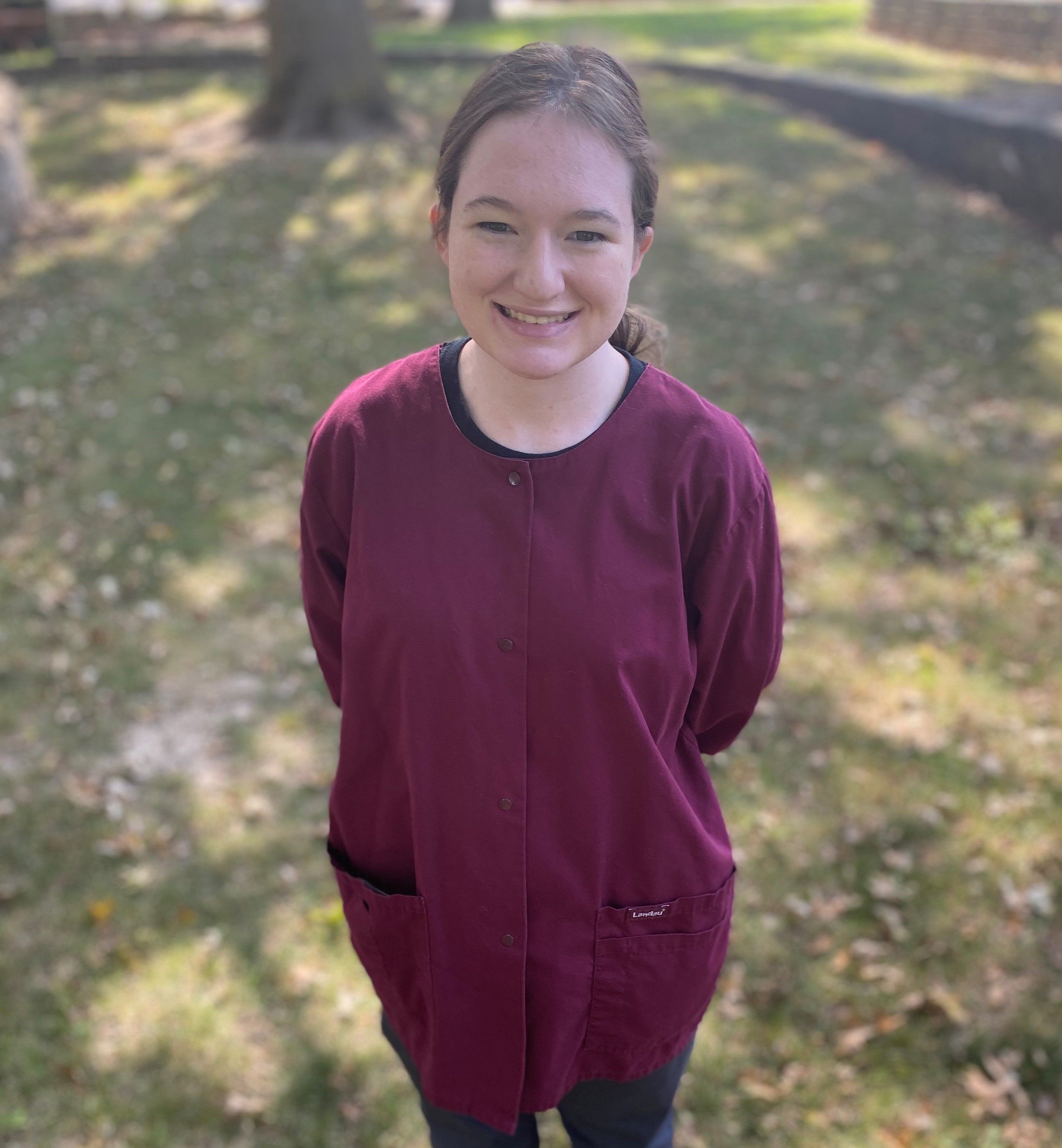 Emma Mogren
Kennel Attendant



Clinic Pets
​​​​​​​
Ringo

​​​​​​​Ringo has been with us since 2012. He gets to roam the clinic during the day and socialize with everyone. He loves greeting clients and their pets at the door. He has been a great addition and he always makes us laugh!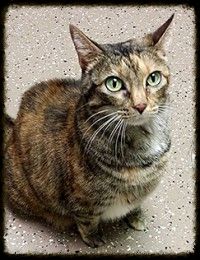 Kimmy​​

​​​​​​​Kimmy is one of our house cats. She loves attention and to be around people. She is a little shy at first but is quick to warm up to new people. She loves to boss Ringo around and keep him at a distance. Kimmy loves to talk as well!